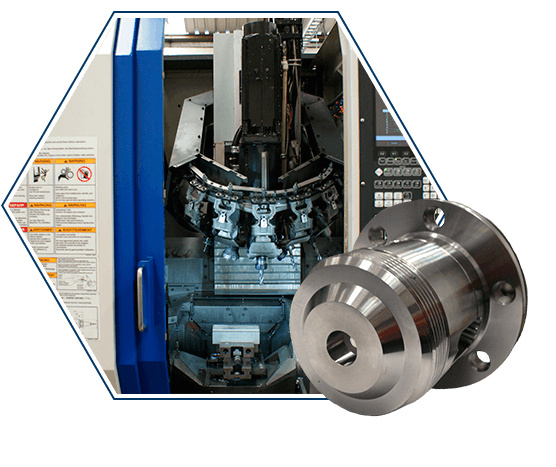 Machined
This is based on removing all the excess of material with a cutting tool, in such a way that the finished piece is really the desired one.

At SIIOSA we have machines with 3 to 5 axes indexed.
Algunos de los materiales que maquinamos son los siguientes:

Aluminum

Iron

Stainless Steel

HJP Plastic

Nylamid
Lathe

At SIIOSA we have the latest generation and technology of lathe machinery, CNC machines that deliver clean finish and horizontal, vertical and curved cuts of high precision.

Aluminum

Iron

Stainless Steel

HDP Plastic

Nylamid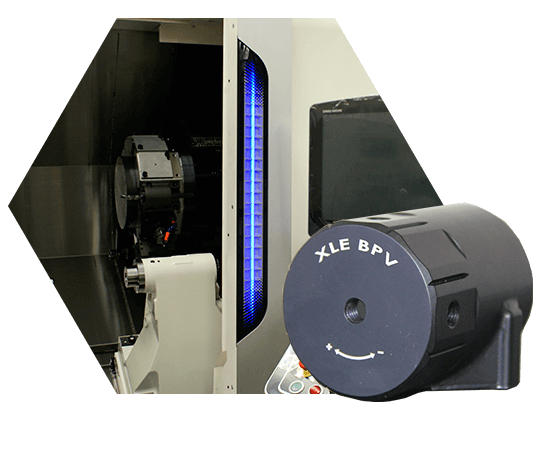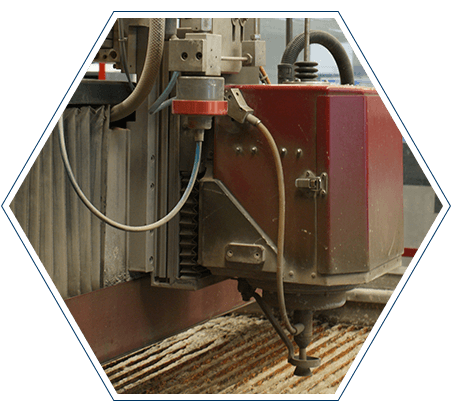 Hydro cutting
Cuts up to 8" thick. Capable of cutting almost any shape, in any material, the water jet cutting offers virtually unlimited possibilities.

It is an environment-friendly technology.

Creates a clean and high quality cutting.

Cold cutting process, no need to apply heat.

No structural changes in cut materials.

Practically free of burrs at the cutting edges.

It has industrial and aesthetic applications.

Appropriate for cutting high performance metals

• Its waterjet cutting allows cutting any material except tempered glass.

Steel

Stainless Steel

Aluminum

Nylamid

Granite

Marble

Titanium

Fiberglass

Glass

Brick
Laser cut

Regarding precision, edge quality, speed and profitability, the laser cutting is the number one choice for the manufacture and cutting of metal parts.
The laser cutting offers a detailed cut, even on the hardest of steels. Complex contours, small holes and narrow bands are cut cleanly and without burrs.

Cutting metals such as:
Carbon steel, stainless and galvanized steel, and aluminum among other metals in thin gauges and up to 1 inch, without cracks, fragmentation or splinters, clean edges and squares, in turn make the most of cutting boards thanks to advanced nesting.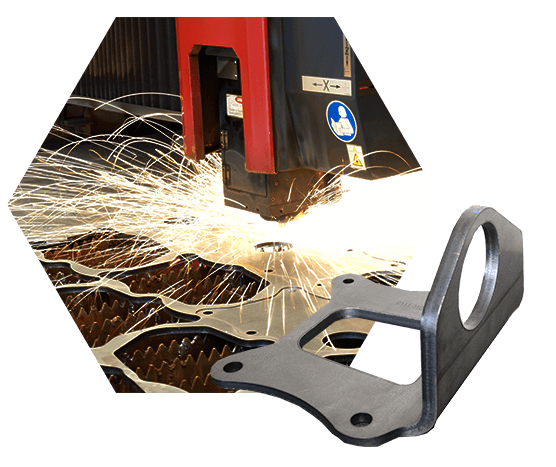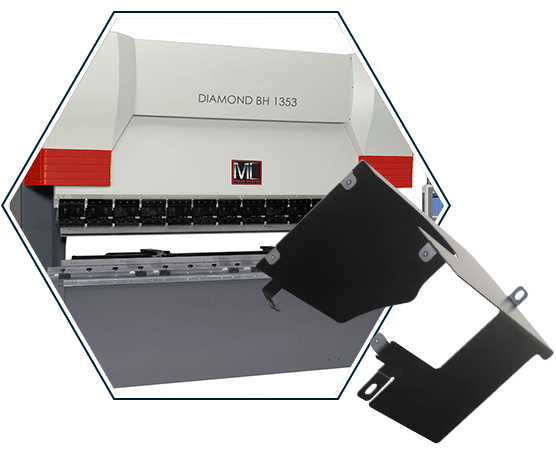 Fold
A forming operation enables the modification of a material in dimensional form starting from a flat piece. The bending takes place when exerting pressure with a tool called punch, on a flat metal piece, supported on a mold, previously designed.

The modern folding process provides greater speed, accuracy and quality; compared to conventional systems, thanks to its advanced computerized system. The bending stresses the outer fibers of the material without causing important changes in the thickness of the material.
Anodize

Anodizing is an electrochemical process that creates a significantly thicker layer of oxide than the one that forms naturally.
This provides protection against mechanical deterioration and corrosion as well as transforming the surface into electrical insulation.
Our process creates a coating of 18 microns, tested in saline chamber.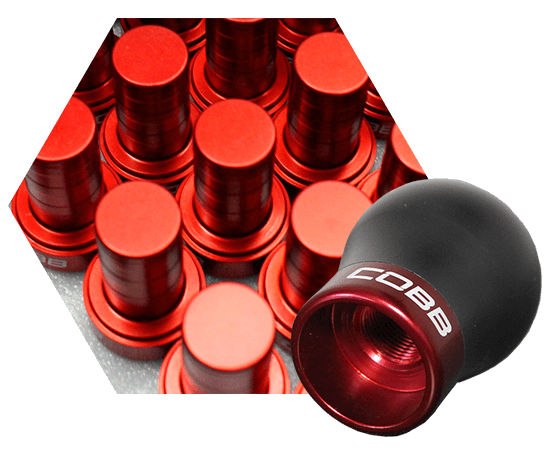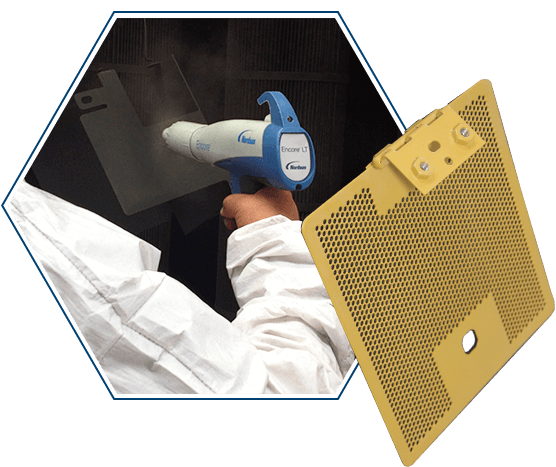 Powder Coat
As one of the cleanest and most efficient alternatives, powder paint is a type of coating used to cover and protect all types of conductive materials. Compared to liquid paints, it is the only one that has 100% solvent-free dry components.

The process reduces the dangerous emissions up to 92%.
We have a prepared (pre-treatment) surface suitable for the specifications of each client as well as a wide range of colors and appearances.

It produces coatings with excellent resistance to corrosion, heat, impact, weathering abrasion and extreme temperature changes.

High gloss, semi-gloss and matte products, metallic, pearlescent and even colorless and textured effects can be achieved.

They can be formulated for application in different thicknesses according to the specifications of the client.
Ecoat

It is a paint method that uses electricity to deposit paint. This painting does not withstand UV rays, therefore it is recommended for indoor use.

The color used for Ecoat is black; however, a new color can be implemented according to the customer requirements.

The ecoat effect enables you to cover the part completely regardless of the geometry as it reaches the entire surface area of ​​the piece both inside and outside.
We have tubs with a capacity of 1000 liters, which allow a piece with a maximum length of 1.2 m.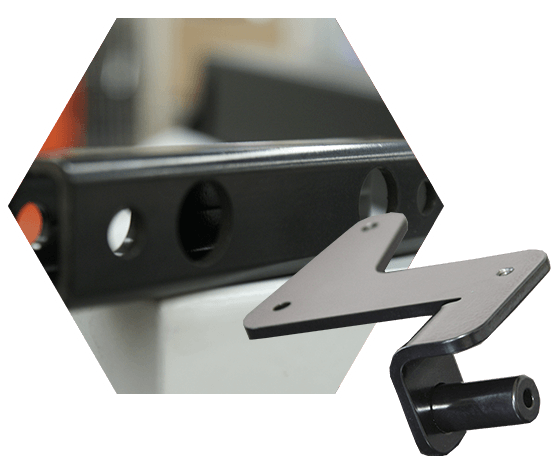 Laser etching
Laser etching is a non-contact process between the recorded object, and "what you record". The laser beam generates a wear effect on the part or material to be recorded or cut.

It is the only tool capable of providing smooth designs with complex details.

The machine runs at maximum speed, increasing the productivity of your company. Due to the fact that there is no physical conflict with the part to be recorded, the laser slides quickly and smoothly on the surfaces and allows maximum definition in the engraving.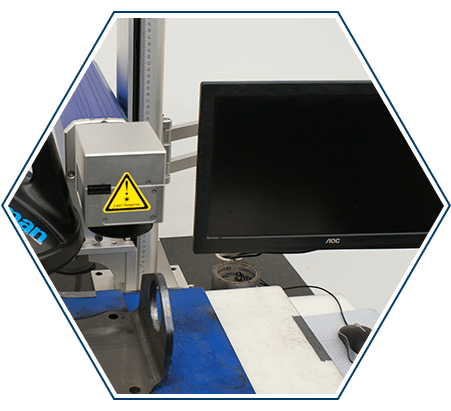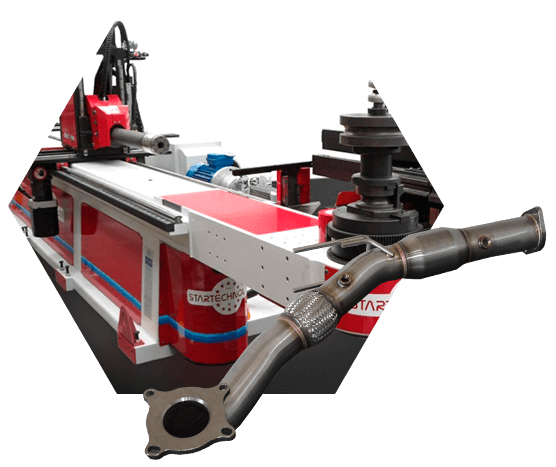 Bending of tubes

Our state-of-the-art tube bending machine for electronic operation guarantees absolute ZERO accuracy on controlled axes. The machining of the tube is for a "top" diameter, i.e. up to 80 mm tube.
Welding
Certificado en soldadura: AWS 1.1 (2016).

TIG Welding

Micro-wire welding

Welding with MIG electrode

Argon

Arc

Aluminum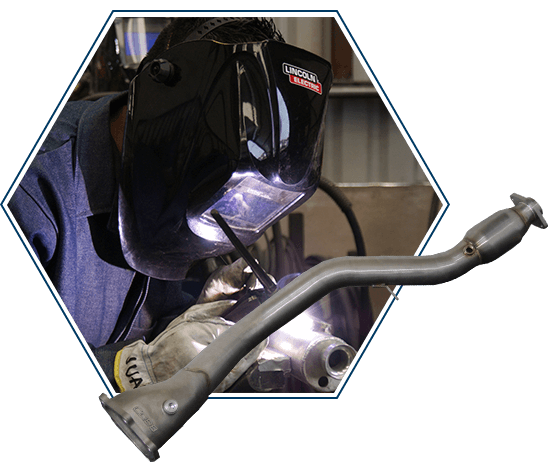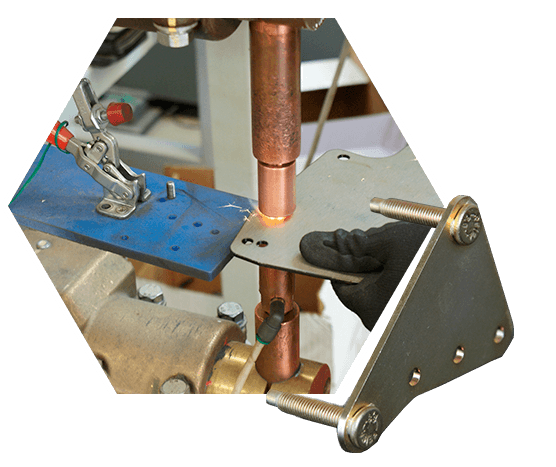 Electro-punching

By means of the electro-punching, it is possible to join metals (sheets mainly) in different compositions and calibers, welding via points to obtain a clean union and without any type of splash or deformed material.
Assurance of product quality
As a continuous supplier to the automotive industry, we face different demands, specifications and volumes every day, therefore, it is essential to ensure the quality of the products and our customers benefit from this. This is complementary to each of the processes to ensure compliance with our customers' specifications.
We can offer in the industry:
Confidence, compliance in specifications as well as quality and innovation in our methods to ensure compliance with your requirements.

CMM (automatic coordinate measuring machine)

Optical comparator

Handyscan 700

Custom Tooling

Saline chamber

Tools of quality assurance in coatings (Brillometer, hardness, colorimeter and thickness)

X-RAY thickness measuring system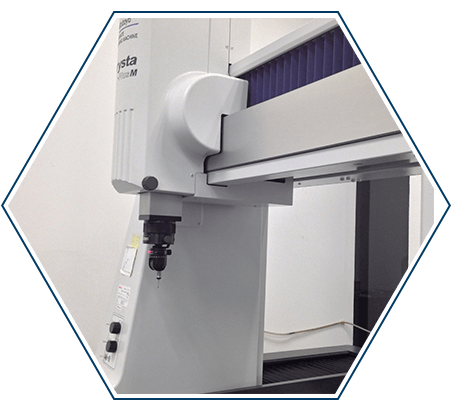 Nickel Electroless

The electrolytic nickel coating consists of an alloy of nickel phosphor on a metallic substrate without using the electric current.
The chemical reaction creates a uniform coating on complex geometries and has a great resistance to corrosion and wear.
In automotive components, it is used for protection in pistons, gears, injectors, cylinders, among others.
It can be applied on a wide variety of materials:

Aluminum

Stainless steel

Copper

Brass

Proprietary alloys